Bigger Together 50/50 Draw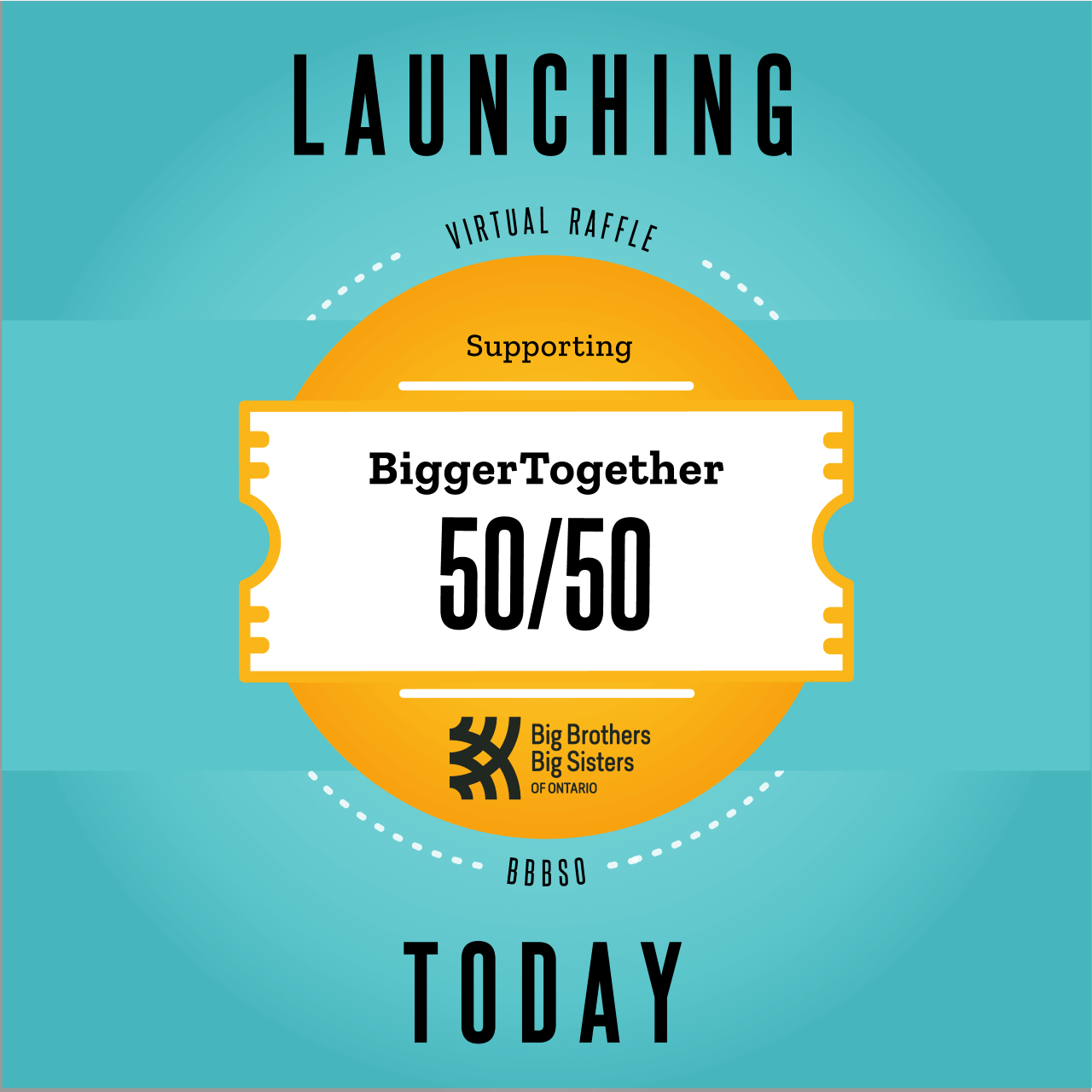 Dear BBBS Family and Friends
We are excited to announce…
Big Brothers Big Sisters is hosting an inaugural 50/50 lottery with 50% of the proceeds going to support life-changing mentoring relationships for youth in our community.
A Win-Win for Big Brothers Big Sisters of Ontario and our communities across our province.
Take home a minimum $5,000 prize and a $500 Early Bird prize.
Don't miss out on this great opportunity to support a great cause and win a lot of money. We are #BiggerTogether!
Event Starts September 16, 2020 
Closing Date is October 16, 2020
TICKETS are: 
10 for $10
40 for $20
200 for $40
Click graphic below to purchase your tickets today ⇓⇓⇓⇓⇓⇓⇓

***By using the above link, BBBS of Greater Sudbury will receive the proceeds from your purchase***